An action, spy film set in the backdrop of the Japanese colonial era.

In 1933, the 'Phantom', a spy of the anti-Japanese organization Black Team in Gyeongseong, a Japanese colonial era, is secretly active.
Kaito, the newly appointed captain of the security forces, tries to prevent the Black Team from assassinating the governor.
It sets a trap to catch the 'Phantom' in the Japanese Government-General of Korea.

The suspects are suspected of being 'phantoms' and trapped in a remote hotel on the edge of the cliff.

Governor General's Communications Division Supervisor, Junji, Cha-kyeong in charge of ciphertext records, Yuriko, Secretary for Political Affairs, Chief of the Sky Command in charge of decryption and Baek-ho, a communications department employee, only have one day.
'Phantom' must survive, save his comrades, and succeed in the assassination of the governor.

Doubts and boundaries grow between those who want to return home safely...

Will the 'Phantom' be able to succeed in the operation?
2023, South Korea, 133 min., 16+
Director:

Hae-Young Lee
Cast:

Sol Kyung-gu, Lee Hanee, Park So-dam, Park Hae-soo, Kim Dong-Hee
Genre:

thriller, history, action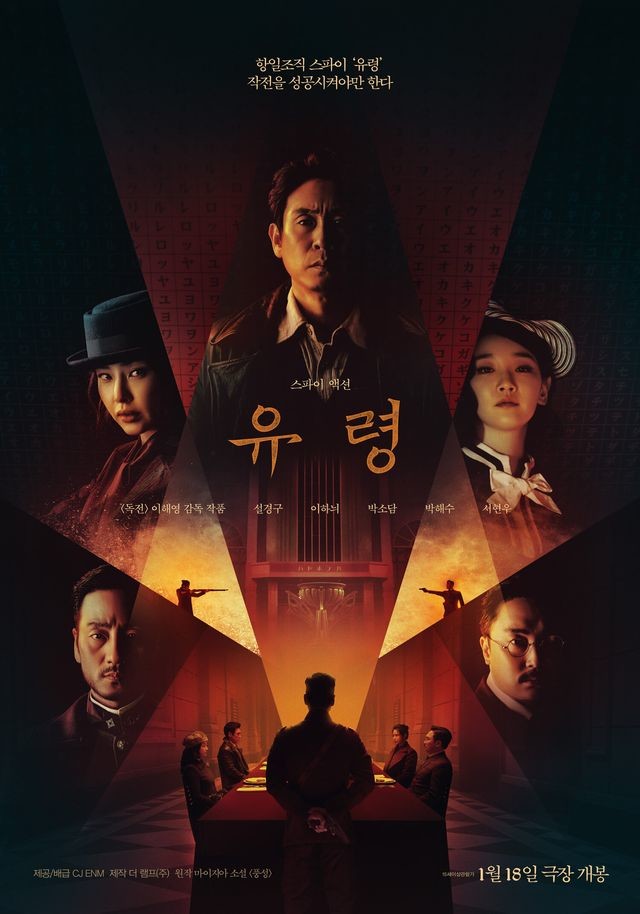 Currently on screen