Руслан и Людмила. Больше, чем сказка
Руслан и Людмила. Больше, чем сказка
Lyudmila is beautiful and courageous, as befits the daughter of a great prince. Ruslan is her kind and resourceful lover. But on the eve of their wedding, Lyudmila falls into the clutches of the true sorcerer Chernomor, who has already collected a whole collection of fairy-tale princesses. "Chernomorda" is clearly not to Lyudmila's liking, and she won't let herself be offended. And who will rescue her, Pushkin?! However, even without him, Ruslan has rivals for her hand and half the kingdom as well. Now he faces a chase through magical lands, an encounter with the last speaking bear, a confrontation with a giant, and other fairy-tale adventures, not to mention a battle with Chernomor himself on land and in the skies.
2023, Russia, 95 min., 6+
Director:

Alexey Tsitsilin, Vladimir Nikolaev, Alexey Zamyslov
Cast:

Artem Krylov, Irina Obrezkova, Valentin Morozov, Artem Kazyukhanov, Alexander Bykovsky and others.
Genre:

animated film, fairy tale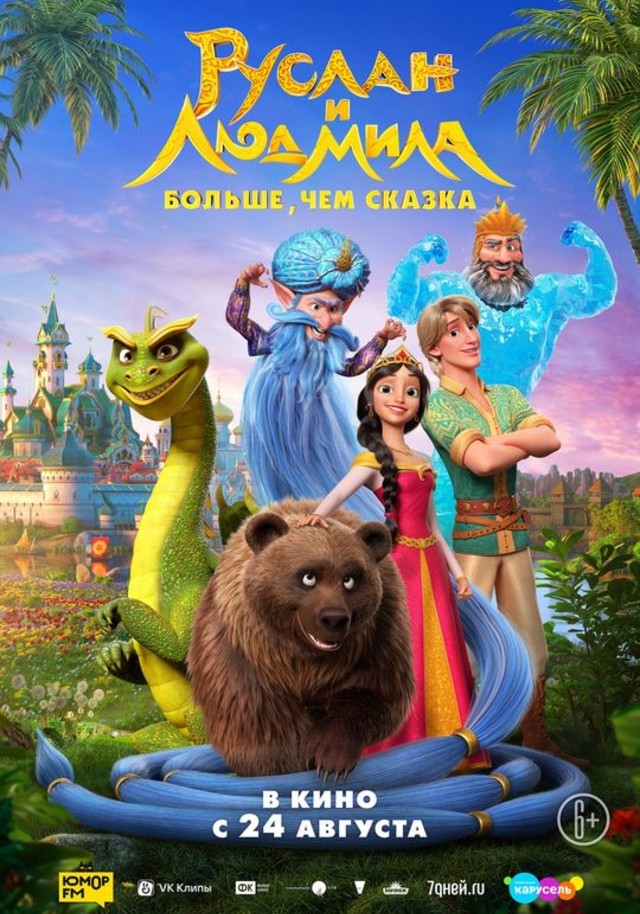 Currently on screen