MULT in Cinemas. Issue 154
«МУЛЬТ в кино. Выпуск 154. Прощай, зима! Привет, мультипление!
Be-be-bears come up with strange rules, Katya and Ef go to microworlds, Cats and Dogs sing a birthday song, Monsikids come up with a brave song, Chooch-Meow conjure weightlessness, and the girls from the Fantasy Patrol go to work.
2023, Russia, 45 min., 0+
Director:

Vladimir Lee, Roman Safarov, Ekaterina Polyakova, Evgenia Shcherbakova, Olga Gromova, Tatiana Novikova, Artur Allayarov, Tatiana Alifanova, Olga Alferova, Olga Alifonova, Stanislav Shakhov
Genre:

animation
Language:

Russian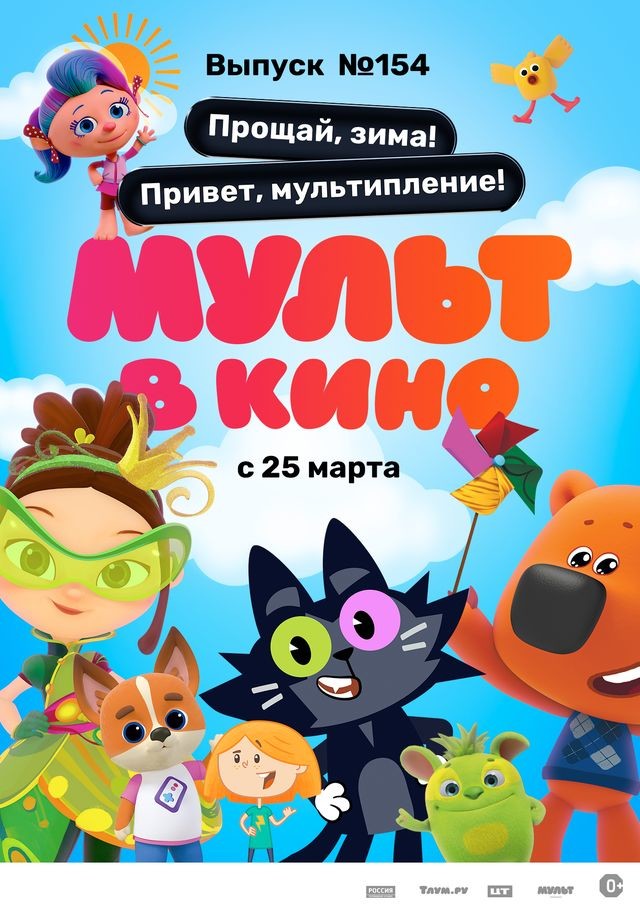 Currently on screen