MULT in Cinemas. Issue 149.
МУЛЬТ в кино. Выпуск 149. А давай смотреть вместе
Sanya and Sonya quarrel a lot, Katya and Ef go to look for a reliable home, Cats and Dogs sew a blanket, Turtles play pirates, and the irls from the Fantasy Patrol save Myshkin from the Snow Queen.
2022, Russia, 47 min., 0+
Director:

Maria Korshunova, Roman Safarov, Rafael Ter-Sargsyan, Polina Grekova
Genre:

animation
Language:

Russian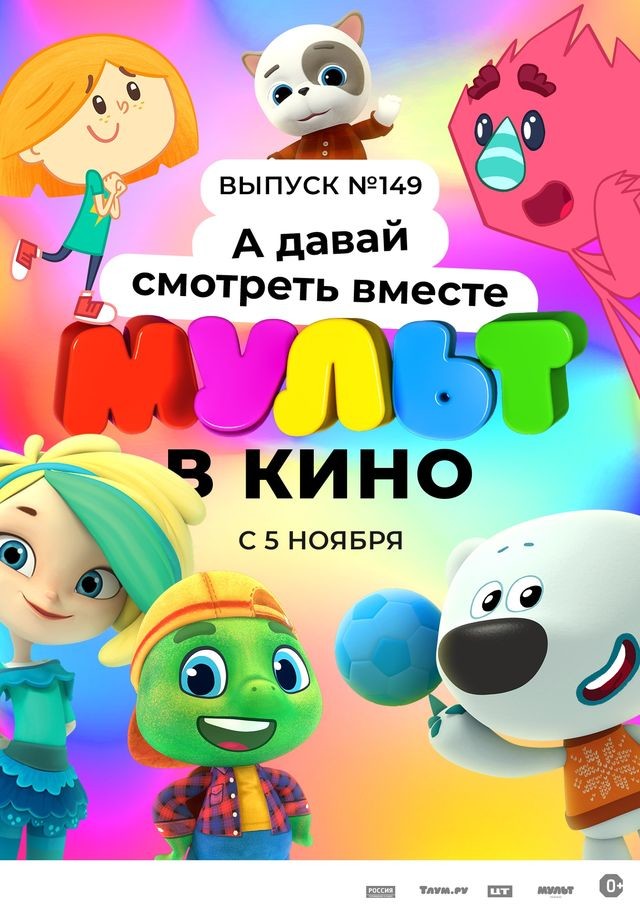 Currently on screen