King on Screen
Вселенная Стивена Кинга
Stephen King is the most adapted living author, and his influence on pop culture is incredible. Filmmakers from all generations took his stories to the screen.

Over the years, more than 80 cinematographic adaptations have been released by more than 50 directors who made us vibrate, tremble, and even cry.

We meet with them to understand what's so fascinating in the Stephen King Universe !

The purpose of the film ? Seeking out stories and unique points of view to make an exciting tribute to Stephen King, to his deep knowledge of the human psychology through characters he created, and to his mastery of narrative and suspense, which has kept us on tenterhooks for more than 45 years!
2023, France, Belgium, 105 min., 18+
Director:

Daphné Baiwir
Genre:

documentary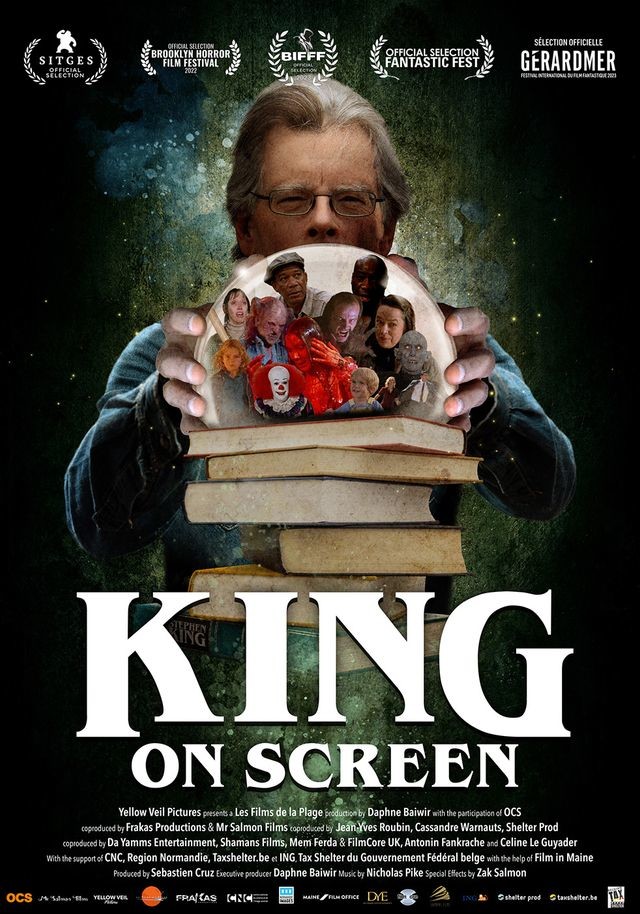 Currently on screen